Our amigos españoles got married over the weekend in Madrid, so there really is no better excuse than a wedding to travel.
But first music: Shakira – Te Dejo Madrid
So, Madrid is caliente. And even though you might think we mean something like this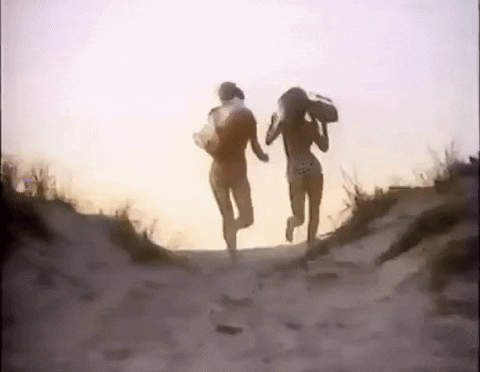 We actually mean something like this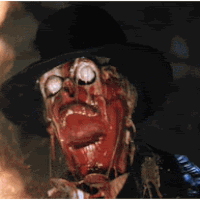 The second we stepped out of the plane we thought we were standing behind the engine. Even though we obviously weren't, that feeling never really left 😀
From the Barajas Airport the easiest and fastest way to get to your hotel is by train. We bought a 3-day-ticket, took a subway map and olé! We stayed at the H10 Hotel Puerta de Alcalá which is a bit expensive but the location is great. Oh and also this: The vistas!
What we always recommend is not to book the rooms incl. breakfast because let's face it all hotel breakfasts are the same just in a different language. So go out and explore the local cafés you will find maravillas like this cute Café Matilda
Por favor order a "Café Cortado" and a "Pan con tomate". You should have this every morning. No excuses. So this neighbourhood turned out to be one of my favourites it is the "Barrio de las Letras" where you can find lots and lots of libraries and lots and lots of special edition books. My husband didn't have any money left for books because it was 40 degrees already at 10AM and he kept buying agua and limonadas and abanicos and newspapers to cover himself from the sun. But since I was already toasted from the sun (and a bit drunk because that's the cheapest way to survive this weather) I had some money left to buy, well, just the BEST LIBRO EVERY WRITTEN on this planet and all the next planets to come: "Cien Años de Soledad" from Gabriel García Márquez. This book is the reason why you should go learn Español. Sí, it's that good.
After the desayuno we headed to the "Palacio Real" with a tiny stop at the "Atocha" train station. It was a bit of a detour but it was worth it! Make sure you admire your surroundings, get lost and open your eyes.
Since my husband's waters and us had dried out, we decided we would go do what we do best: eaaaaaaaaaat. If you are in this area don't miss out the "Mercado San Miguel". Oh the yummy things you'll find there…. Order some "Clarita" beer and some "Montaditos". Don't even bother finding out what those are, just order them!
And for dessert: Churros con chocolate like a boss!!! The best ones are at the Chocolatería San Ginés. Oh and pay attention and pictures to the street names they are really cool made out of ceramic tiles.
The temperatures kept rising believe it or not, so the only solution to that problem was shopping. So we headed to "Puerta del Sol", took a selfie with the oh so famous "Estatua del Oso y el Madroño"
And we headed happily towards habitable temperatures for humans aka air-conditioning. At the "Gran Vía" you shall find heaven! And also find a nice café for your esposos and boyfriends, give them a nice book to read (Tip: Cien Años de Soledad by Gabriel…ok ok I'll stop) and park them there for a couple of hours.
After this cardio and right before the sun sets, head to the "Templo de Debod", an ancient Egyptian temple donated by the Egyptian government to Madrid. Then get lost in the streets near the temple.
And don't forget to try some "Salmorejo" a cold tomato soup kinda like "Gazpacho". If you don't know what either of these are then you have been missing out A LOT in your life 😀
We then drank a little "Tinto de Verano" and headed back to the hotel as we always do: drunk, exhausted, wanderlusty and absolutely felices. Stay tuned for the next days in Madrid olé!