So you know how we always go to Ecuador for Navidad? Well because Ecuador is apparently not enough, we combined our yearly trip with a trip to Chile this time around. Our friend Issa was getting married in Santiago de Chile, so since we were gonna be there why not go to the Desierto de Atacama right?
For my esposo this trip was going to be like "Imma going to save the galaxy"!
For me it was like "Imma gonna wear crop tops every single day"!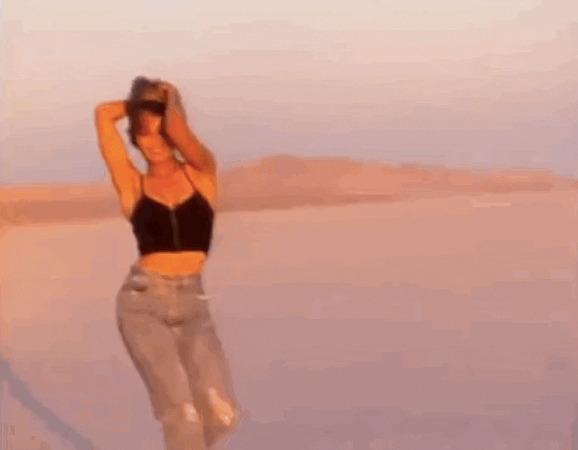 The reality was something like this: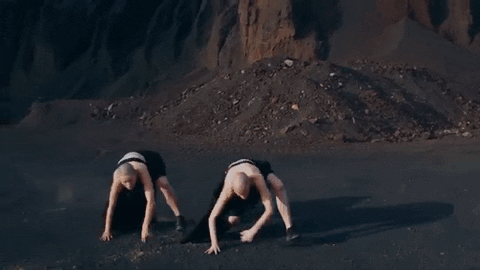 But let's start with Santiago de Chile first. We flew from the cold German winter to the warm Chilean summer. We stayed at the Hyatt Place with some sexy views and I gotta say pretty central to all the places we wanted to visit.
If you know us at all, then you'd know the first thing we did after unpacking was look for food. We went to the Azotea Matilda, a beautiful and yummy restaurante in the Bellavista quarter. Of course we had to make a reservation beforehand. Just let your hotel know they'll do it for ya. After one (or two or four?) Pisco Sour, which you should drink every single day when in Chile, we got lost in this picturesque barrio.
From here we took the metro to the famous Costanera Center shopping mall, there my esposo went shopping for a suit for the wedding, while I met my girlfriends Kasia, the Polish chica and Issa, the bride chica.
Before we could even look at the menu, my esposo met us with a brand new suit. We were like "Oye, how long have we been here?" 😀 After a million insider jokes, uncontrollable laughs and a "quick" Spanglish update of our lives, we went to the top floor of the mall. Try to make it during the sunset, it'll be worth it. Thank the Lord of Light, my esposo knew these chicas and our crazy Spanglish dynamic beforehand. Let me explain: When we are together for longer than 20 minutes most people around us feel like this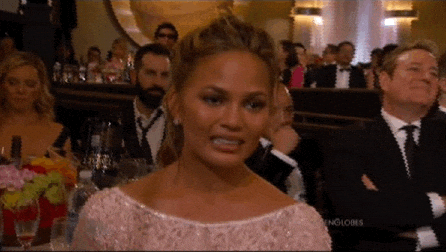 So because of this, I wanna give a muy grande shout out to my esposo, for embracing us all and always letting us unleash our crazy selves 🙂
So, after a couple of days in Santiago, Kasia the Polish chica, my esposo and I took a flight to Calama to start our adventure in the Atacama desert. Issa the bride chica, had to stay in Santiago and be a bride-to-be for a couple more days. The flights are cheap and you fly about two hours there. From there we rented a car since the highways are in muy buena condition, so it's easy to drive. Of course we bought Chilean SIM cards so we could always have internet. That and Google Maps worked perfectly fine. On our way to San Pedro (basically the only pueblo you can stay at) we had to stop and take some pictures of the landscape.
San Pedro is a cute little town full of adobe houses and Brazilian people 😀 It's warm in the mornings and cold in the nights. It's also really, really, reaaaaaally dry. Its elevation is about 2400 meters, which is less than Quito, so I didn't think I would have problems with the altitude. I was only worried for Kasia the Polish chica.
Me on our way to San Pedro: "Oye Kasia, since you are not latina and are not used to these altitudes, let me tell you about altitude sickness, how it feels like and how to fight it, ok?"
Also me when we arrived at San Pedro while chewing coca leaves: "Oye Kasia, go buy me more coca leaves and boil some water for some coca tea and go bring me some cold water for me to drink before my head explodes! What altitude are we at???? 6400 meters???? Tell me the truuuuuuuuuth!"
Lessons learned: Always have some coca leaves with you when you travel to such altitudes. If you don't like chewing them, make some tea in the morning and take it with you everywhere. There's also some coca candy you can buy anywhere in San Pedro, they kept our heads from exploding during our week here. Keep in mind San Pedro has the lowest elevation of all the tourist attractions in this desert. Drinking water constantly helps a lot and some Coke also helps with the headaches. So the first day we took it muy despacito. We explored the pueblo a bit and for the sunset we drove a bit outside of the town. The desierto de Atacama has the best skies in the world for stargazing so this is a MUST!
Thanks to Hollywood, I was constantly afraid that either a zombie, a

centaur

or a deadly snake would pop out of the sand and kill us. In reality it was nothing like that at all. See for yourselves.

A word of advice: When in the desert, don't open your mouth when the wind blows in your direction.
When the sol set, we could see all the estrellas in the universe. This picture is nothing in comparison to what we saw. It's a really humbling experience, you feel so small in the universe. When my esposo started talking about how we could camp here, hunt something for dinner and have some cactus for breakfast, we knew it was time to go back to the pueblo and have us some dinner hunted by professionals. We ate some yu-u-ummy comida chilena (por favor order "sopaipillas" ALWAYS) at Adobe, a cozy restaurant in San Pedro with live música and a bonfire. This mood, a "couple" of Pisco Sours and some uncontrollably FRIENDS-quoting made our day. Could this place BE any cooler?
Stay tuned for more coca leaves and altitude aventuras!