Have a baby they said. It'll be fun they said 😀
Well we got pregnant and we had a baby. Yup, just like that. To tell you the truth my pregnancy was kinda fun but also incredibly scary and full of unexpected events. And unexpected feelings. And emotions. And changes.
It truly is an amazing feeling growing life inside of you with nothing but your own body. And the first time you feel the little peanut kick? OMG, one of the most wonderful feelings in the whole wide world. But throughout my pregnancy I felt all kinds of bipolar, with my hormones going locas and all kinds of morning sickness for the first three months and when that was finally over heartburn entered my life and refused to leave until the day I gave birth. I had backache and boob ache and couldn't eat sushi (I won't even mention cocktails because that still hurts). I couldn't eat/drink a lot of things I used to loved because the little señorita didn't like them and I even had to gave up café at some point because of the nausea and the heartburn. I cried when I watched some dog food commercial and the next minute I was LOLing at the next commercial.
By the sixth month I had a small surgery called cerclage because I had cervical incompetence. It's a procedure in which the cervix is sewn closed during pregnancy to prevent a premature birth. Did I mention this happened during our holiday in Ecuador two days before Navidad? Si, that happened.
After that it was strict bed rest and my working out routine and pregnancy yoga flew out the window. One positive thing about bed rest was that I became obsessed with crocheting and I made some really cute things for the little peanut. And I made me a scarf. And one for my husband too. And one for my amiga. And the baby. Yes, I had a loooot of time in my hands also giving the fact that by the very end you hardly sleep EVER so me and my lover the crochet would stay up until 3 AM no problemo.
The cherry on top was that the little chica did not want to turn around so I had a scheduled c-section. Here in Germany a c-section is basically a written pact with the diablo and if you don't die during the procedure you will die 40 years later because of some organ that was slightly touched during the c-section and it will stop working and you will die. That's what they told us in the preparation hour we had (live in Germany they said, it'll be fun they said…). But then you see this tiny face and you don't care about anything in the world but her 🙂
The day of days came, we packed our bags as if I would be giving birth for about a  month, grabbed some coffee to go and headed to the hospital. My c-section started right on time.
NOT. We had to wait 2 hours or more I don't even remember because the c-section itself was pretty traumatic, even though it was planned. It took a lot longer because the señorita took my orders of holding on tight waaaay to literally and she just wouldn't let go 😀 The doctors were really struggling trying to take her out and I could feel every single thing, so I started to hyperventilate just a bit because yeah, you just go ahead and imagine not feeling pain but FEELING the doctor's hands and pressure and ay… Anyways suddenly we heard her first cry, a tiny tiny little cry and then we saw her and when she heard my voice she stopped crying and the world stopped for just a second. It's simply mágico, that first second you see the tiny person that was in your belly for nine months. And she was healthy, round, pink and beautiful and we were so very blessed.
There are a lot of things people don't tell you about pregnancy. Somehow moms forget all the bad and difficult things in time and so throughout my life I only kept hearing how easy and wonderful and beautiful and perfect a pregnancy was. I mean, how about the hormones? How about you don't fit in your own shoes anymore? How about the itchy skin, the sleepless nights, the hormonal marital fights (a lot of chanclas flew around the house during my pregnancy), the body changes? I had every single symptom on the book. Every. Single. One. So when women came to me saying "Ay Maria, why is it so hard? My pregnancy was perfect I didn't feel a thing, I was so fit, I went hiking, I ate everything, I did not want to give birth because I wanted to stay pregnant forever!" I was like:
I find it hard to believe people our age have easy breezy pregnancies. It's just that people don't tell you about the bad stuff because there's still people who judge women who don't have easy breezy pregnancies. My own abuela told me my cervical incompetence was because I wasn't working at that time and so I was lazy and laziness makes you weak, hence cervical incompetence #latingrandmalikeaboss. Another thing people don't tell you, and yet it has happened to every single mom I know now, is that some people will leave your life for good after they find out your pregnant. Believe you me. But the positive part is that just like those people who take a step back, there are others that will become much closer to you the second they find out. I have entered this "mamá zone" which is a whole new world, a new fantastic point of view, no one to tell us no, or where to go (like the aunts, and abuelas and mamás), or say we're only dreaming (like our esposos). Pregnancy will make the bond with your true friends even stronger, some lost amigas will reappear and prove to be your bigger cheerleaders and some wonderful people will enter your new life as a mamá.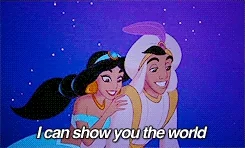 Being a mom and creating life is the most wonderful blessing we women have. But I find it really important to be real about it. Don't be afraid or ashamed of telling people that being a mamá it's the hardest job in the whole wide world and it starts the second that first pregnancy test (and all 345 tests that followed) comes out positive ❤